Last Updated: Nov 25, 2015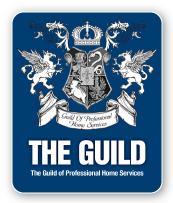 Your Professional Link to the Most Competitive Mortgage Rates!
Our Service is Free!
At VERICO One Link Mortgage & Financial we will get you the lowest rate available at NO CHARGE to you, the client! VERICO One Link Mortgage & Financial receives our payment from the institution that you've chosen get your mortgage from. The institution pays us for assisting you in obtaining documentation for them, and for bringing your business to them. This ensures that we have to work hard to make you happy, otherwise we'll have worked for free for nothing!
We represent 50+ Banks and Credit Unions!
We represent you and your interests - not the banks. We shop all major banks and Credit Unions over 50+ lenders to get the best rate and deal for you. Buying a house or refinancing mortgage/debts you have come to the right place. All without affecting your credit that would get blemished if you did it yourself.
Ultimate Convenience with NO SWITCHING!
Do you like where you're banking now and don't want the hassle of changing institutions? You don't have to! Even though another institution may give you a lower mortgage rate, you don't need to switch your banking to them! If you supply us with a void cheque from your current account, your payments come out as if your local branch held the mortgage!
We specialize in New Immigrant mortgages!
We realize that it's a challenge for the new comers to Canada to qualify for a mortgage. We specialize in this area, and have many different options for you to acquire the house of your dreams as quickly as possible. Our Service is free! We offer best rates and service to the new Canadian....all for no additional cost.
Accredited Mortgage Professional is your best option!!
The Accredited Mortgage Professional (AMP) is Canada's national designation for mortgage professionals.Consumers should know that the AMP designation sets a single national proficiency standard for Canada's mortgage professionals.
Never Leave The Comfort Of Your Home Or Office
Viktor knows that you are busy, and that taking time off work to obtain a mortgage is not always an option. Some mortgage brokers will make you do just that, but this will not happen at VERICO One Link Mortgage & Financial. Viktor's flexible approval process and new web based technology allows you to complete the whole process from the comfort of your home or office computer. Apply Here!
Search the Entire Web:
Loading