Last Updated: Jul 21, 2019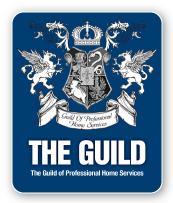 Welcome to InsureBC
InsureBC (formerly known as The Intercity Group) launched in 1988, and is a group of general insurance brokerages whose oldest members have been in insurance since 1928. Today, the Group represents more than 80 offices focused in the Lower Mainland, Sunshine Coast and Interior of British Columbia, with approximately 800 employees.
On June 1, 2012 the InsureBC Group expanded into the US, with its acquisition of Vista International Insurance Brokers. Based in Petaluma, CA and licensed in more than 25 States, Vista offers expertise in risk management strategies for businesses. For more information, visit them online.
In January 2014, the InsureBC Group further expanded its operations by acquiring two offices in The Netherlands. Located in Hendrik Ido Ambacht, Delft and Raalte InsureNL was officially established as a subsidiary of InsureBC.
Our group is continually expanding and improving our resources to provide the widest range of products available. We are eager to serve you! Simply contact an InsureBC office near you regarding your specific needs or request a call or email from one of our brokers!