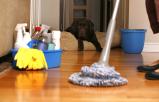 Last Updated: Aug 3, 2020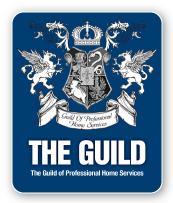 Calgary, AB Office
The Cleaning Authority,
2903 Kingsview Blvd, SE, Unit 103, Airdrie, AB T4A 0C4
Owners: Dale Foreman
Call Now for a FREE Estimate
587-360-4560
tcacalgary@shaw.ca
Access MyTCA Account
Send Us Your Feedback
MyTCA Rewards
Gift Certificates
Bonded & Insured
About Us
We are the first office in Alberta, but not a stranger to cleaning homes. The Cleaning Authority is the second largest residential cleaning organization in North America. Quality cleaning is our top priority and we are able to guarantee your satisfaction as we dedicate a lot of time and resources to our training program, supervision of staff, and performance of daily quality inspections. If there is ever an issue with your cleaning, big or small, we want to know about it! Serving North West Calgary and Airdrie, all of our hard working employees are full-time and we are bonded and insured. We are environmentally responsible and we provide all of the Green Seal approved cleaning products and supplies necessary to maintain your most valuable investment, your home. Please never hesitate to contact us by phone or by e-mail as we always value the opinion of our customers. We are competitively priced in our market. Give us a call and we would be honoured to assist you with your cleaning needs!
Services
Detail-Clean Rotation System
House Cleaning/Residential Cleaning
Weekly Cleaning
Bi-Weekly Cleaning
Quarter Weekly Cleaning
Monthly Cleaning
One Time Cleans
Apartment Cleanings
Move In/Move Out Clean
Green Cleaning
Products
Green Seal Certified® Housecleaning Chemicals
HEPA Vacuums