Last Updated: May 26, 2019
St. Frances Cabrini Catholic School
575-437-7821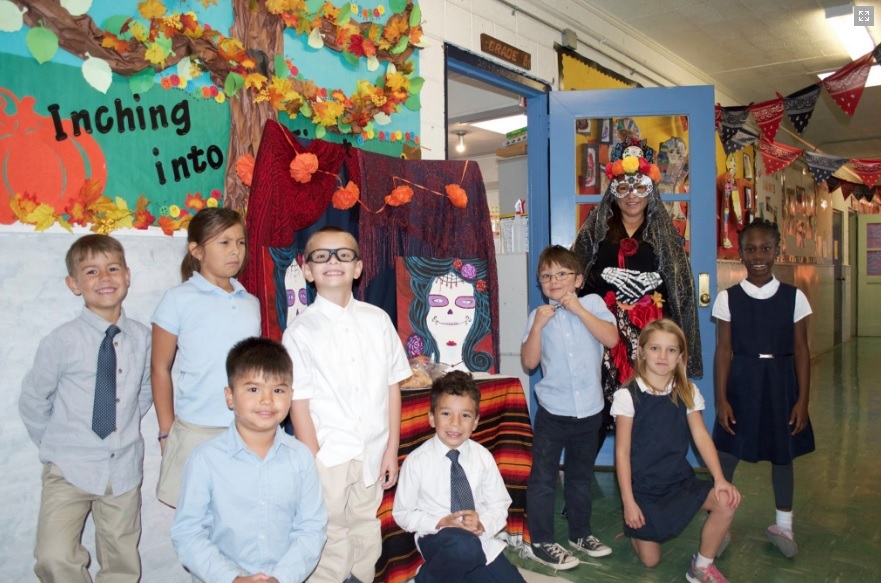 Academic Excellence
With Highly Qualified Teachers
All of our teachers are licensed with many years of experience in education and working with children. Your child will find a nurturing environment with structure and high academic expectations.
Patriotism
A Way of Life
We believe that celebrating our Nation is an integral part of our student's education. With half our families being military active duty or retired, we know that Patriotism is an important part of each student's life.
BENEFITS OF CATHOLIC EDUCATION

OUR STUDENTS ARE HELD TO HIGH ACADEMIC STANDARDS AND EXPECTATIONS. WE SUPPORT THE LEARNING OF EVERY STUDENT AND PREPARE THEM FOR A SUCCESSFUL FUTURE.

OUR STUDENTS ARE EXPOSED TO DAILY PRAYER, WEEKLY MASS, AND WE INTEGRATE OUR CATHOLIC VALUES IN EVERY ASPECT OF OUR STUDENT'S EDUCATION.

AT ST. FRANCES CABRINI CATHOLIC SCHOOL OUR STUDENTS DEVELOP HEALTHY RELATIONSHIPS WITH PEERS AND HAVE THE OPPORTUNITY TO WORK AND PLAY WITH OTHER GRADE LEVELS.

ST. FRANCES CABRINI CATHOLIC SCHOOL OFFERS TUTORING SERVICES DURING SCHOOL HOURS AND HAS AN AMAZING SUPPORT TEAM TO MEET THE NEEDS OF EACH STUDENT.