We Offer:
- Site built and manufactured homes.
- Business buildings & commercial sites.
- Foundations and new construction.
- Quick stop photos with limited site data.
- Roofs, renovation and repairs.
- Insurance damage claims photos.
Last Updated: Oct 27, 2020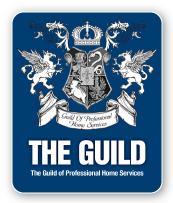 We work diligently with our customers and most real estate agents to insure a smooth property purchase process. A Cadre report provides excellent inspection data. Make no mistake, our inspections and reports are among the best in south central New Mexico. Cadre Property Inspections, LLC has saved many home buyers a lot of grief and a lot of money.
There is no home buyer's remorse with a Cadre Inspection. Some real estate agencies don't have us on their approved list. Might be they don't want folks to know the real condition of the houses they sell. Since the year 2000 Cadre has provided great inspection services in New Mexico.
We are FHA and HUD certified. Each inspector has a minimum of 20 years of construction industries, and building trades related experience. Cadre is a charter member of the North American Association of Home and Building Inspectors.
We are one of the best property data service providers in New Mexico. We cover most all of the likely issues that may be encountered when buying a home or business property. Please give us a call, like hundreds of others over the last 14 years, you will be glad you did.
Our fees are very affordable. The cost of a professional inspection is very small compared to the price of a new home or building. Discounts are available on alternate property inspections and reports.