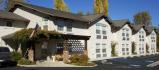 Last Updated: Oct 17, 2018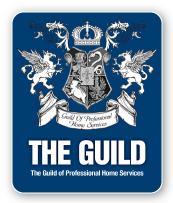 Our motel is a "Gem among the Giant Sequoias" offering a perfect combination of modern conveniences with a local flair. We have created an ambiance of a country inn with quilted bedspreads and renditions of local scenery by Barbara Fracchia.

We are conveniently located on Main Street at the North end of town. Our ideal location makes us an excellent destination for business and leisure travelers alike. You can start and finish your personalized walking tour of historic downtown Murphys on our doorstep. While walking the streets of Murphys you may enjoy many wine tasting rooms, eateries, apparel, gift and antique shops, art galleries, and specialty stores. Murphys Inn Motel also has close proximity to exceptional golf, 11 lakes, caverns, community theatre, summer concert series, Big Trees, and Yosemite.