We Offer:
Red Snapper
Grouper
Flounder
Oysters
Shrimp
Live Blue Crab
And More!
Last Updated: Mar 8, 2021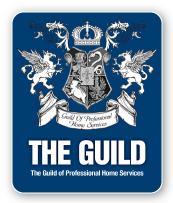 Katie's Seafood Market
...Home of the Big Red Snapper!
After spending many years working as a commercial fisherman, Buddy Guindon envisioned becoming a salesman and marketer of the seafood industry. In 1998, Buddy turned this vision into a reality when he, his wife Katie and his brother Kenny opened Katie's Seafood Market on Pier 19 in Galveston, Texas.
After more than a decade of business, Katie's Seafood Market continues to provide the highest quality of products available to its customers. Katie's Seafood Market also takes great pride in supporting its local economy. In fact, the majority of their seafood comes from local fisherman and shrimpers and includes a wide variety of options including Red Snapper, Grouper, Golden Tile, Flounder, oysters, shrimp and live Blue Crab.
Today, Katie's Seafood Market boasts the largest retail display of seafood product in Galveston, TX. Katie's Seafood is proud to provide products to a wide range of consumers by selling to the general public as well as local and regional markets such as many of Galveston's Restaurants, and even to large well-known processors as far away as New Yorks famous Fulton Market.