We Offer:
North Carolina Beef Chip
Young & Tender Spare Ribs
Home Made Link Du Jour
Prime Beef Sliced Brisket
Yard Bird
Downtown Links
A Large Variety of Sides
A Wide Range of Delicious Desserts
Last Updated: Mar 9, 2021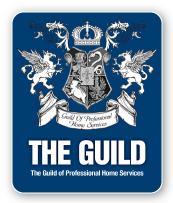 Leon O'Neal Has been pit-cooking Bar-B-Q the old Fashioned Texan way for over 18 years at his original Location On 55th and Broadway in Galveston,Texas. The exquisite homemade sauce, the key ingredient to any good B-B-Q is exclusively made by Leon himself or his son Gregory. This is the secret that brings keeps bringing back the locals time and time again!


Leon's is family owned and operated, you will always catch that proud smile of Leon, who knows his homemade food is good and fresh, because he knows good cooking from years of experience.


Leon's Offers Great Bar-B-Q whether you want to eat in, Take it to go, Or have it delivered ( Orders under $40 delivery fee may apply). Leon's can also take care of your catering needs. No party to big or to small For Leon and his staff to cater.


So if your looking for a real Texas treat and delight that you won't forget just remember to Stop by Leon's B-B-Q while your visiting Galveston Island!