We Offer:
Anti-Aging Products
Skin Care
Body Care
Teen Line
Makeup
Cosmetic Sets & Accessories
Health & Wellness Products
Products for Men
Last Updated: Jan 23, 2019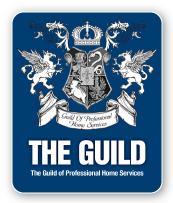 Arbonne is also a people business. It's about empowering yourself and others to develop the innate abilities, talents and natural success that we all possess. With Arbonne, each person has a vehicle to bring to light the success they deserve, and you succeed only when you help others succeed.


We want ordinary people to achieve extraordinary things - that is the Arbonne difference. I invite you to explore this Web site and discover Arbonne for yourself, or I would be happy to discuss Arbonne's amazing products and business plan directly — just use the link below to contact me.
I got started in this business about five years ago when a friend introduced me to Arbonne's pure, safe, and beneficial products and I fell in love with the results I saw in the mirror after using them for only a short time. After trying more of the products and sharing them with my husband, son, extended family, and friends, I decided to start my own Arbonne business alongside my day job as a publicist in the Boston area and I'm happy to report that as of October 2007, I left my other job and am now focused exclusively on Arbonne.
If you are motivated and looking for a way to increase your income and still enjoy your life, I'm looking for you. Before you dismiss Arbonne's opportunity as too good to be true, keep in mind that skincare is also healthcare — what we put on our skin is absorbed into our blood stream within 60 seconds. That said, do you know what's in your face or body lotion? At Arbonne, we want people to look AND feel great by incorporating premium products based on herbal and botanical ingredients into their daily lives.