We Offer:
Purchase Loans
Refinance Loans
Construction Loans
Jumbo Loans
Balloon & ARM Loans
First Time Home Buyer Programs
Low Down & No Down Options
Home Equity Loans & Lines of Credit
Lot & Land Acquisition Loans
Stated Income/Stated Asset Loans
Last Updated: Sep 19, 2020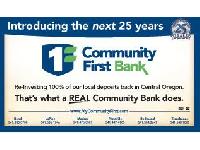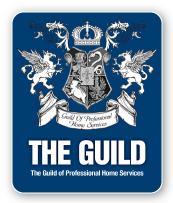 Community First Bank is Central Oregon's premier
local community bank with branches in Terrebonne, Redmond, Prineville, Madras, LaPine
and three branches in Bend.

For 28 years we have been developing solid relationships with our customers, been active in the communities of Central Oregon, and strived to provide a superior level of customer service to both businesses and individuals.
The Mill Quarter drive-up building opened in December
and the main building at the Mill Quarter branch opened June of 2008. We also remodeled our existing Bend and Terrebonne branches in 2007.
Community First Bank is the region's only financial institution
that is big enough to handle business, real estate and construction loans, yet small enough to honestly care about
an individual's personal checking account.

And as one call tell from our history, we are a company whose sole focus remains right here in Central Oregon.