Last Updated: Sep 19, 2020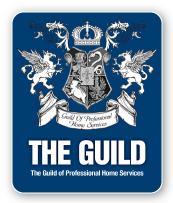 The Mortgage Professionals of Central Oregon, Inc. is a full-service mortgage company serving the Northwest.

As one of the largest lenders in Central Oregon, we attract
the lowest rates and fees from our secondary marketing sources, which means saving money for our clients.

Our client commitment is the cornerstone to our
success "Our reputation is better than a guarantee."
Our "client for life" philosophy has served us well
over the years. We don't stop answering questions
after the loan closes.

Whether the loan is in process, or closed a
few years ago, your needs as a client are the most
important issue to us.
Our years of experience differentiate us from our peers.
When you need surgery you wouldn't have an inexperienced doctor perform the surgery, so why would you have an inexperienced lender perform one of the most important financial transactions in your life?
We save our clients money with lower rates and fees compared to banks. We routinely approve loans that others have turned down. Couple this with our never-ending pursuit of customer service and professionalism, and you have The Mortgage Professionals of Central Oregon, Inc