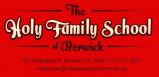 Last Updated: Apr 29, 2016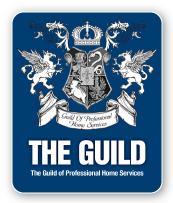 (570)752-2021
We believe that the home is the cradle of learning, and we, at Holy Family School, are called to continue and enhance the development of the whole child by integrating human knowledge with the Gospel message. We, therefore, take this privilege and responsibility seriously as we strive to:
fullesexemplify Christian values while we teach children to give witness to the Gospel message through speech, actions, and attitude
integrate Christian values into all subjects taught and responsibilities assumed
nurture children in social concerns of respect, consideration, and sensitivity to others
inspire and motivate students to reach their full potential spiritually, academically, physically, and socially
extend the opportunity to each student to experience success by providing for individual differences
provide learning experiences that are challenging and enriching to enable the use of God's gifts and talents to the fullest.
Holy Family School welcomes all races, denominations and faiths. Most of our graduates tell us they have an easy transition to sixth grade and find much of the work a review of what they have already learned. Bus transportation is provided within the Berwick Area School district and parts of the Central Columbia and Nanticoke districts. Hot lunch is available on a daily basis.
Search the Entire Web:
Loading