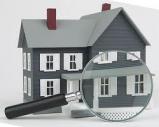 Last Updated: Aug 8, 2020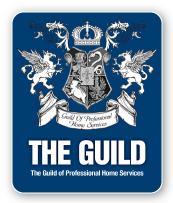 Corporate Goal

Our coporate goal for every inpsection is to significantly lower our clients risk when purchasing a property. Making sure your new residence is a safe place to grow you and your family is of the highest priority. We can help you get the home you deserve.

Why get a home inspection?

In most cases your home will be the single most important investment of your life. In almost every instance a home inspectors fee is less than 0.5% of the purchase price. A home inspection can usually limit ones risk by over 50%.



About our owner's qualifications

Mark was born and raised in Moose Jaw. After highschool Mark moved to Alberta for a short period of time. While abroad he purchased his first home in Red Deer, AB and began to take an intersest in residential property development. Over the last twelve years Mark has worked on a multitude of properties and has gained a vast knowledge on what it takes to make a home function properly. He has completed new construction and existing projects that adhere to local building codes. His duties include foundations, framing, site planning and finishing carpentry as well as managing other trades to complete the projects in a timely manner. As of recent to expand his knowledge and better serve our clients he has accepted a part time position as an electrical apprenctice with MJ Electric located in Moose Jaw.



Our owner believes his continued work in the real estate/construction industry gives him an edge when it comes to protecting a clients investment. Mark has completed the necessary requirements to become a member of InterNACHI (member # NACHI13112512) the largest and most respected property inspection association in the world. He also is a member of the IAC2 (member #IAC2-03-2739) which allows him to perfom air quality inspections in the fields of mold, asbestos and radon. His experience as a general contractor makes him a good generalist and his unusually keen eye makes him an excellent choice when choosing a home inspector.

Insurance

Thunder Creek Home Inspections carries full coverage for errors & omissions and general liability through Hub International policy #Axis0583. This is a requirment to be a member in good standing with the associations listed above.

Brookfield/Government relocation program

Thunder Creek Home Inspections is approved by the federal government to perform inspections for members and employees of the Canadian Military, R.C.M.P and Canadian Pacific Railway.