We Offer:
PRE-PURCHASE INSPECTION
PRE-LISTING INSPECTION
ONE-YEAR HOME WARRANTY INSPECTION
WOOD-DESTROYING INSECT INSPECTION
SEPTIC SYSTEM INSPECTION
ENERGY-EFFICIENCY ANALYSIS
Last Updated: Dec 5, 2016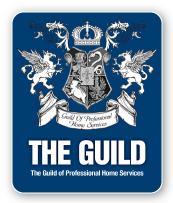 Choosing the right home inspector can
be difficult. Each inspector has different
skills, expertise, experience, tools and
training. The selection process is not
made any easier by the fact that unlike
most professionals, you will probably
not get to meet your home inspector
until after you have hired him or her.
Keep in mind that the quality of a home
inspection depends very much on the
individual effort of the home inspector.
SATISFIED CUSTOMERS:

Mike did a really good job
and a thorough inspection.
He explained everything
really well and had advice on
how to improve some issues
in my house. He covered all
of my questions extremely
well. I would recommend him
to anyone.

F. Weber
Brownwood, TX
My husband and I were in a
crunch for time, and Mike
Morgan was able to do our
inspection the very next day
after we called. I really
appreciated how Mike
explained things to us in
"laymen's" terms. ...Also his
background as an engineer
provided the credibility that
we needed to trust his
diagnosis of our home.

Van and Cindy Marshall
Brownwood
Search the Entire Web:
Loading