Last Updated: Jun 28, 2016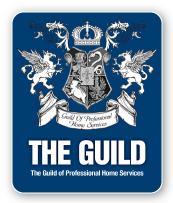 Whether you're buying or selling property, an inspection provides peace of mind as you make purchasing decisions. GPI offers a full menu of inspection services to both residential and commercial clients. Our most popular inspections include new construction, existing residential and commercial buildings, multi-units, condos, manufactured homes, pre-listing inspections and 11th month inspections where new home warranties are about to expire.
Inspection Savings
GPI inspections are unbiased. Even if you are familiar with the systems in a home and perform a thorough walk-through of your new property, it can be easy to see things through "rose-colored glasses." After all, this may be the single largest investment of your life. An objective property inspection report not only saves you time, it gives you a clear, concise checklist of information regarding your home or commercial property and an understanding of the current condition of all major systems. This is true on both existing and new housing stock.
For some, it's easier to understand that an older home will be in need of some maintenance and repairs. After all, you are purchasing a "used" piece of property. A new home can be just as demanding and expensive. Some of the common problems GPI inspectors see include: paint, wall board, plumbing, doors and windows. Having a home inspection completed prior to closing on a new home means you move in after problems are fixed so you can enjoy your new purchase.
Search the Entire Web:
Loading