Last Updated: Feb 21, 2018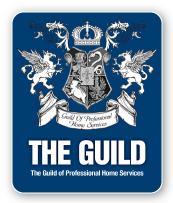 We are confident Condo Document inspection Centre (CDIC) will set new standards for service and respecting customer timeline requests. At CDIC, we believe that time is of the essence on each document inspection request without compromising details.
This type of Document Inspection service will become a basic prerequisite as buyers begin to understand the implications behind the documents and the impact this could have on the future of this investment as provided by the management company.
Condo Document Inspection Centre (CDIC) was born and raised in Calgary in early 2005. CDIC was created after careful research and study of Calgary's future condominium market and consumer needs. The condo prices are rising in Calgary and will continue to rise over the years, creating the need for a highly professional document review services to keep up with the demand.
Condo living is becoming the only affordable and practical life style where people can live close to where they work. This allows them to have time for other activities as they save time not having to live in the out skirts of the city.
We are confident CDIC has set HIGHER STANDARDS FOR SERVICE.
Customer's/Realtors can now experience what higher degree of service means in this growing market place. Buying a condo is a major decision, we are with you in your decision making process.