We Offer:
Decking
Gazebos
Patios
Fencing
Arbors
Railing
Last Updated: Dec 11, 2018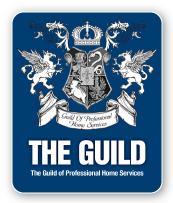 West Coast Vinyl Sales is your online vinyl dealer. Originally a vinyl sales and installation service company that counted with over 49 years of general construction experience. We combined our experience with vinyl and came up with unique and beautiful vinyl patio designs to fill our customer needs; we focus on making our products structurally design to pass most city codes. West Coast Vinyl Sales provide plans and installation instruction for every vinyl patio, and information to guide you through your purchase and requirements before ordering your vinyl patio. Our vinyl patios are available in white and tan colors. We count with step by step instructions for all your material and save you time and effort by giving you plans, ideas, and tips to forefeel your satisfaction

West Coast Vinyl Sales provides you with additional vinyl products such as vinyl gazebos, vinyl decks, vinyl guardrails, vinyl arbors, vinyl mailbox posts, vinyl lights and more outdoors vinyl products. Our goal is to make your shopping experience fun and easy, by giving you different idea and option for every product.