We Offer:
PROFESSIONAL SERVICE
QUALITY APPLIANCES
ALL THE NAME BRANDS
COMPETITIVE PRICING
WARRANTIES AVAILABLE
Last Updated: Apr 19, 2021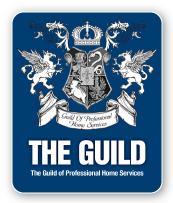 Next to a home or a car, appliances are the next largest expense a homeowner faces. Make an informed purchase decision with the help of this segment.
Vintage appliances are all the rage these days but many homeowners still want the conveniences found on modern appliance models. If you're interested in that style for your new appliance purchase, see some of the options that are available in our 'Retro Appliances' section.
Just because an appliance is more expensive than the others, doesn't mean it's better or that it will be absolutely trouble free.
Specialty built-in products such as ranges and refrigerators are sold in smaller quantities then standard units. This in itself will increase the cost because of the limited production. Additionally, they will often be more expensive to have repaired because of the added labor involved