Last Updated: Jan 23, 2019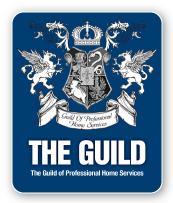 About Outcalt/Kerns Insurance
Outcalt/Kerns Insurance has been proudly serving the Greater Columbus area with the same devotion and integrity it opened with over forty years ago. Sound principles and ethical morals are what characterize and separate this agency from the multitude of others, and as an Independent Insurance Agency, we can offer a broad spectrum of companies and coverage for our customers.
With a family style approach, we provide the immediate personal attention you, the customer, deserves rather than routing you through different departments and voicemails. It is our obligation to provide you the best possible protection while remembering your financial security and keeping your best interests in mind. Furthermore, it is our mission to understand and expedite your needs for protection so that you and yours can feel safe and secure when and wherever risks may occur.
Message from Milton J. Outcalt, Founder
It is my opinion that service is our most important product and everyone at O/K is committed to providing the best of services at the most competitive price.
Message from W. Douglas Kerns, CLU, ChFC & Principal
Planning for financial security, whether business or personal, is a complex process. We can help you solve the financial planning puzzle with innovative products and ideas that clearly meet your objectives.
Message from R. Benjamin Kerns, Principal
In today's economy, the individual consumer has more options to choose from and yet a higher level of accountability than ever before. It is this dilemma that leaves the savvy consumer balancing price before product, and those with so much to lose paying way too much. It is our duty to provide the best possible option to protect against the highest level of accountability.