Last Updated: Dec 11, 2018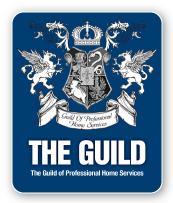 With our years of experience in the local area, we understand the needs of our customers and the impact our cold winters and hot, humid summers have on Home Comfort and air quality. That's why we don't just sell and install equipment. At Westerville Heating and Cooling, we provide Total Home Comfort solutions that meet the unique needs - and budget - of each individual customer.

The first step is to have one of our professionals assess your building and specific requirements to get the job done right. Then, whether your needs are residential or commercial, we'll recommend the right match of equipment and price to meet your needs, your budget, and keep you in your comfort zone.

You can rest assured that all the equipment we sell and install comes backed by the manufacturers' WARRANTY. And when you choose Westerville Heating and Cooling for your heating and air conditioning needs, you'll have the peace-of-mind knowing we stand behind every sale with prompt, professional expert service and maintenance.

And most importantly, with Westerville Heating and Cooling, customer satisfaction is GUARANTEED.