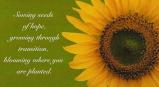 We Offer:
Career Counseling
NewVenture Development
Life Coaching
Relationships
Last Updated: Dec 11, 2018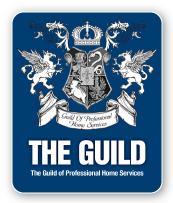 The Sunflower Transition Process is a highly effective decision-making technique used to quickly obtain clarity and specific solutions in any career or personal challenge.

The Sunflower Transition Process is a powerful cognitive tool. Clients are guided to use the process to help them focus their attention on the solution rather than the problem they are being challenged with. The Process can be used to solve any decision issue.

The Sunflower Transitions Process has been highly effective in developing negotiation skills and enhancing professional & personal relationship communication.

The Process was originally developed to help executives suffering from corporate burnout and displacement in the workplace. It was used so successfully in their professional development that it became a useful teaching process for all forms of personal change and transition.


The Sunflower TransitionProcess™ has successfully been used in private practice, corporate and organizational settings since 1997 and the last 20 years in consultancy. It has been used by professionals in mid-career transition as well as retirees re-focusing their contribution to society. It is perfect for college and post-grad students evaluating their degree path and or application of skills in the current workplace. The Process has been used in Title V trainings and used in high school settings.