We Offer:
Residential
Farm/Ranch
Commercial
Recreation
Lots & Acreage
Last Updated: Feb 16, 2019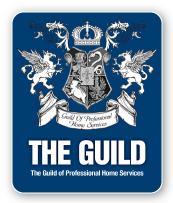 ERA Beartooth Realty, LLC is a full service
Wyoming Real Estate company.

As members of our Multiple Listing Service (MLS)
we can provide you with information on ANY property
as well as show you ANY property, no matter
which Brokerage has it listed.

Whether your needs be Cody Residential
Real Estate Properties, Big Horn Basin Commercial Properties,
Wyoming Farm and Ranch Properties or Vacant Land
in Wyoming, we are here to serve!

Licensed to list and sell real estate in both Wyoming
and Montana, you can call on us for Wyoming area information,
Free Big Horn Basin Real Estate Guides, Statistics on
various Wyoming Cities or any other need.

If we don't have it..... we'll get it. We believe
that the little things count and our team at
ERA Beartooth Realty will "Always Be There For You".