We Offer:
New home installation
Residential replacement
Duct cleaning
Indoor air quality analysis
Commercial service & installation
Maintenance memberships
Last Updated: Jan 22, 2018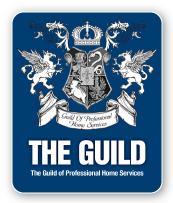 Welcome
The air quality and comfort specialists at Viviano's address each assignment with Viviano's three hallmarks in mind: Integrity, Personal Responsibility, and Commitment. We build personal relationships with our customers based on integrity. We value strong communication with clients; so our air comfort specialists and maintenance technicians may provide customers with:
The Best Products

Total Home Comfort Solutions

Reduced High Energy Costs

Healthier Indoor Environments (Commercial & Residential)

Quieter Machine Operation

The Lowest Long-Term Ownership Costs

Total Peace of Mind
Viviano Heating & Air Conditioning, Inc. is devoted to providing customers with the best quality maintenance services whether their equipment was purchased from Viviano or another supplier. We succeed when our customers are satisfied with our heating and cooling products and maintenance services.
The family-owned air conditioning company has served its local community since 1989, yet through integrity combined with an enduring work ethic, Viviano Heating & Air Conditioning, Inc. has expanded its reach. Viviano gives back to its community by sponsoring community organizations and sports teams. Viviano exists as an active Chamber of Commerce member.Referrals from satisfied customers bring in most of our new business. So, Viviano's success is a testament to the pride we take in our commitment to our clients. Build a professional relationship with Viviano to glean the most from your heating and cooling system(s).