Last Updated: Jan 30, 2015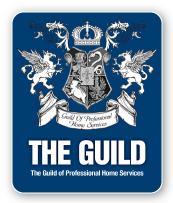 The General Home Inspection
A professional home inspection gives buyers valuable information about a prospective purchase and helps provide peace of mind. An AmeriSpec® inspection includes a visual and operational examination of more than 400 items both in and outside the home -- everything from the foundation to the roof. Our quality inspectors are trained to meet and exceed the highest standards in the home inspection industry.
Relocation Inspections
Home Energy Tune-Up Inspections
To reduce utility bills, the first step is to find out where energy is being wasted. This requires a residential energy inspection performed by an AmeriSpec Certified Energy Inspector (who has no financial interest in the improvements recommended). Your inspector will examine, measure, and evaluate the factors affecting energy usage in your home; for example, the home's size, appliance efficiency, insulation, draftiness of rooms, and the efficiency of any heating and cooling systems (HVAC).
AmeriSpec inspectors will show you how to improve the comfort of your home and cut heating and cooling costs, all while ensuring adequate ventilation for a healthy indoor environment.
For more information on the detailed analysis, click here.
Commercial Property Inspections
Additional Services
AmeriSpec inspectors are also trained to perform a large variety of specialty services*, which may include:
Radon gas testing

Water analysis

Mold testing

Wood destroying insect inspections

Septic testing

Carbon monoxide testing

Energy assessments

Lead based paint testing

New home construction reviews

Pool and spa inspections

Commercial building inspections

...and much more.
Search the Entire Web:
Loading