We Offer:
Burial Services
Cremation Services
Additional Services
Last Updated: Aug 15, 2020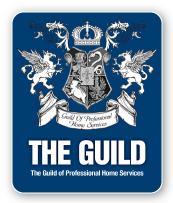 WELCOME
Hello and thank you for visiting Eickenhorst Funeral Services, Montgomery County's newest full service funeral and cremation provider.
When you experience the loss of a loved one, choosing a funeral home is one of the most important decisions you will make. You want to choose someone you can trust, feeling confident that you and your family will be cared for and treated with respect. Not only that, but with the rising cost of services at traditional funeral homes, purchasing a funeral has become one of life's major expenses.
Choosing Eickenhorst Funeral Services means meeting and surpassing all of these needs. We are a full service provider with an experienced staff and fair prices. We are located in Conroe, but are capable of directing services throughout Montgomery County and the outlying areas.
We encourage you to explore our website and learn more about who we are and what we offer.
Because we are the most recently established funeral home in the area, there are some common questions presented to us on a regular basis. Some of these questions are directly addressed below, and we hope that any other questions you may have are answered with the information provided throughout this website.