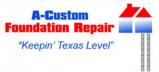 We Offer:
Any and all repairs to your foundation
Last Updated: Feb 24, 2020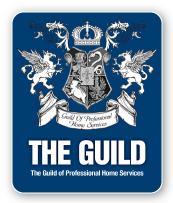 Tired of those CRACKS?
"Finally AFFORDABLE Foundation Repair"
Are your walls cracking ?
Doors Sticking ?
Bricks Cracking ?

Ready for Repairs !!!

We Offer A Lifetime Transferable Warranty On ALL Dual-Pier Repairs!

Two Piers are better than one!!

A-Custom Foundation Repair, LLC., provides you with the best solution for your foundation issues. Use of the proven Dual-Pier System allows us to offer you a Lifetime Transferable Warranty on all of the work we perform.
At A-Custom Foundation Repair, LLC., we take every precaution to protect your homes landscaping and make the foundation repair process as non-invasive as possible. We take a hands on approach with all of our customers to ensure all of your concerns are addressed.