We Offer:
Furnace & Air Conditioner Replacement
Indoor Air Quality
Maintenance
Thermostats
Last Updated: Apr 19, 2021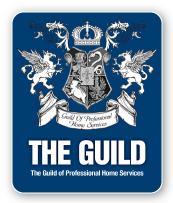 When the time comes to make the replacement decision of your home's heating, air conditioning, and indoor air quality products, weigh all of your options. How long do you plan to stay in your home? How high are your utility costs? Does anyone suffer from allergies or asthma? What temperature do you like to keep your home? Does that vary by time of day? Do you have any uncomfortable rooms or spaces in your home? Are you concerned about global warming? What is the life cost of these new products? Is your home dusty? Do you get electrostatic shocks or bloody noses? Does the sound of your current system annoy or concern you? This is a small part of all the questions to be answered as you make an informed buying decision.
Efficiency
High efficiency heating and cooling equipment can pay for itself through gas and electrical savings. Many of these products carry the Energy Star label, and use the state of the art ECM motor. An ECM motor uses the equivalent of one (1) 100 watt light bulb of electricity compared to a standard PSC motor, which uses the equivalent of five (5) 100 watt light bulbs.
An ECM motor running all the time improves temperature (no stratification) humidity and filtration. Also, the equipment (furnace and air conditioner) cycle much less due to temperature mixing.
Multi-stage heating saves energy and York's new modulating furnace saves the most of all. York's new modulating furnace operates as low as 35% of capacity and ramps up at 1% increments to meet the heat loss of the space. The most efficient, comfortable technology every created. Long run time at low temperature means the greatest possible comfort.