Last Updated: Apr 19, 2021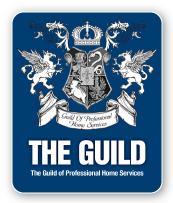 The private home inspection will include a visible analysis of readily accessible areas of the following components and systems: exterior, grounds, garages, roofing, heating & cooling, plumbing, electrical systems as well as the structural integrity of the basement, kitchen, bathrooms, interior rooms & attic spaces. The inspection is performed according to the standards of practice of the National Association of Home Inspectors (NAHI) and is not destructive in nature.
You will receive a CD with photos documenting your new home & information on most of the major components of your home at no additional charge. This is like an electronic reference manual for your property. The computer generated report that you receive at your inspection will often reference these photos for clarification purposes and for use in receiving bids for repairs.
As a valued client, you will also receive timely and useful information through this website and through the e-newsletter. Our philosophy surrounding these communication tools is to sort and make available the best information in our industry. That is why our letters are short, succinct and timely. It is our goal to help you take care of your home, not waste your time with useless babble.
With over 7 years of field work in home inspections and teaching Certified Real Estate & Inspection courses throughout the metropolitan area, rest assured we have the experience to address your concerns. Even with this experience and constant research, there is only so much one field inspector can master. That is why we have networked with organizations such as the Minnesota Society of Home Inspectors and the National Association of Home Inspectors, along with their top inspectors as a back up to any situation we may find in the field.