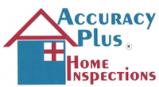 We Offer:
Pre-Purchase Inspection
New Construction Inspection
Pre-Warranty Expiration Inspection
Investor Property Inspection
Seller Certified Home Program (Pre-Listing Inspection)
Last Updated: Jul 11, 2020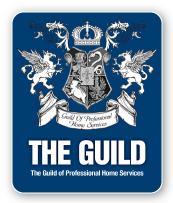 Accuracy Plus Home Inspections: The Best Choice for Home Inspection Services
Whether you're buying or selling a house, apartment or building, having a professional home inspection from a leading home inspection company will give you peace of mind and assist you in a fair and smooth transaction. If you're buying a property, the last thing you want is to discover a structural or systematic problem after moving in. A dilapidated plumbing, structural, electrical etc. system can be costly to repair, if it can be repaired at all. Similarly, if you're selling property, you want to know just how much it's worth to make sure you don't undersell
Accuracy Plus Home Inspections is the premier home inspection company servimg all of Connecticut. For 7 years, homebuyers have turned to us to help make informed buying decisions regarding the home of their dreams.
Our home inspections typically range from 2-3 hours long (depending on the size of the house) and you are always invited to follow along with your inspector as they perform their inspection. At the completion of every inspection, your inspector will prepare a detailed Home Inspection Report regarding the property.
We take great pride in every inspection we perform. Find out for yourself!
Call us today at (203) 284-1278 to book your home inspection!
We are proud to say we are members of the following associations: