We Offer:
All your home-decorating needs.
Last Updated: Jul 15, 2020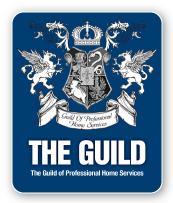 Are you building a new home? Remodeling an existing home? Maybe you just want a change of pace with your current decor. Regardless of the project, Dauphin Decorating Centre will be sure to reflect your personality through function, style and comfort.
In all stages of the design process, no matter how large or small the project, we listen carefully to what our clients say about their needs and lifestyle and turn those wishes into reality.
Selling your home? Here is a checklist of MUST-DO's
1. Make the front entrance inviting
Potential buyers often drive by before deciding they want to see the inside of a house, so make sure the front-door area looks nice.
2. Clear clutter
Put away personal photos, knickknacks, boxes — anything that will distract the buyer from concentrating on the house.
3. Clean the house throughly
Take time to make bathrooms sparkle, wash the windows, and clean kitchen appliances. Don't forget under the sinks!