Last Updated: May 30, 2020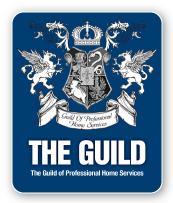 Rhodeside Appraisals was founded in 1992 by Earl and Charlene Rhode in Calgary Alberta. In 2004 brother in law Mark Beckett joined the company. In 2008 Mark became a partner in the company and then eventually purchased in 2009. Rhodeside Appraisals now operates in the four western provinces. Our appraisers undergo mandatory USPAP education and have periodic report reviews to ensure the high standards are met. Market valuations cover properties such as single family homes, condominium dwellings, vacant or improved acreages, new construction, from prints, redevelopment sites and investment properties.
The majority of appraisals are completed for mortgage lending purposes. Rhodeside Appraisals appraise properties for purposes such as estate planning, investment, matrimonial and foreclosure needs.
Rhodeside Appraisals offers competitive pricing and provides fee schedules and territory lists to our clients. We pride ourselves in meeting your appraisal deadlines and effectively utilize technology by offering online ordering and electronic report delivery. Our team is committed to consistently providing our clients with superior quality and efficiency throughout the appraisal process while maintaining a high standard of integrity complemented by outstanding customer service. Ask about our appraisal report seminars for your educational purposes.