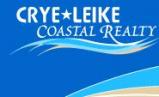 We Offer:
Professional Service
Mortgage Advise
Open Houses
Last Updated: Dec 11, 2018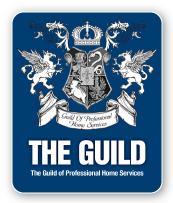 John Paulsen and Wanda Duke opened the Crye-Leike Coastal Realty, the first Crye-Leike franchise in the state of florida in July, 2002. today, they are proud of their 57 agents who, in 2005, produced 170,000,000 in real estate transactions. The main office is located at Paradise Key in Destin, just around the corner from Bonefish Grill.
Paulsen and Duke contribute their to diligent effort to ensure every client receives total customer satisfaction in each and every transaction. Also, having outstanding agents who are willing to work hard is another asset for the company. The combination results in a large amount of repeat business.
Our Core Values
HARD WORK: We work hard to exceed the expectations of our employees, customers, and associates.
PRIDE: We take pride in our work and our company.
INTEGRITY: We conduct business with integrity and trust.
RESPONSE: We respond quickly to customer needs.
RESPECT: We respect each other and recognize excellent performance.
RECOGNITION: We believe in the development and recognition of our employees and associates.
DIVERSITY: We value diversity in our workplace and community.
PASSION: We believe in constant improvement - a passion to be better.
INTENSITY: We believe intensity and competition fuel success.
GOOD NEIGHBOR: We believe in being a good corporate neighbor.
GROWTH: And, we believe quality growth and increasing profit are the result.
Crye-Leike Realtors, a full service real estate company for over 30 years, is one of the nations largest real estate companies.
Crye-Leike, Inc., has a sales force of over 3,500 sales associates in 110 Branch and Franchise offices throughout a six-state region including Tennessee, Arkansas, Mississippi, Kentucky, Georgia and Florida.
Crye-Leike was founded by Harold Crye and Dick Leike.