We Offer:
•Financial Planning
•Tax and Accounting Services
•Retirement Plans
•Healthcare Management Solutions
Last Updated: Dec 15, 2018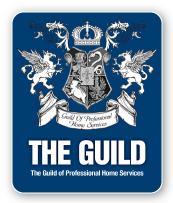 Your success matters
In 1944, Thomas Saltmarsh, Harold Cleaveland and Charles Gund, pooled their talents and modest resources to form a partnership for the practice of accounting. It was the first office of its kind in Pensacola.
Establishing their business on the sixth floor of the Blount Building, the three founding partners soon began to establish a client base that included large and small businesses, as well as commercial and governmental accounts.
Their success was attributed to their guiding principles of honesty and integrity, accuracy and thoroughness, quality client service and most importantly, the belief that service to the community is an individual, as well as a corporate, responsibility.
Today, Saltmarsh offers a variety of services from accounting and taxation to consulting – all based on the Firm's mission statement and core values:
"Achieving Success by Contributing
to the Success of Others"
"Integrity and Honesty, Respect, Creativity,
and Quality Service"