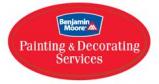 We Offer:
House Paint
Wall Coverings
Window Treatments
Last Updated: Nov 21, 2019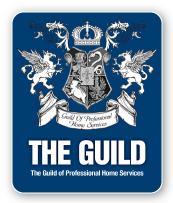 At Dieppe Decor, we are dedicated to you, our customer. When it comes to your decorating project, we offer superior quality products, outstanding customer service and an array of colors and textures. Whether you are in the market for Benjamin Moore paint, wallpaper, window treatments or that perfect accessory to finish off a room our goal is your satisfaction.
Dieppe Decor offers a vast array of color and a library of texture. With this in mind, we understand that making a decision with so many options can be a bit daunting. Our professional decorating consultants have the expertise to help take the uncertainty out of the process. Benjamin Moore also offers the 'Big Chip' or 2 oz 'Tester Pot'. Just like your local library we loan out our wallpaper books, so you can sit in the comfort of your own home and make the perfect choice.
For our professional customer we offer a full-line of Benjamin Moore commercial and industrial coatings. If your require a product or tool not already in our store, we would be happy to order it for you.
We hope you enjoy your visit and look forward to meeting you at our store soon!