We Offer:
heated and unheated storage
24 hour monitored security
individually alarmed units
24 hour access - 7 days a week
trolleys available on-site
electronic access with individual codes
Last Updated: Dec 11, 2019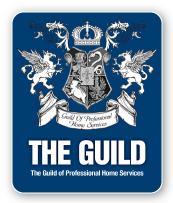 When Storage Is A Problem, Atcan Is The Solution!

Whether you're storing furniture, clothes, seasonal equipment or sporting goods, ATCAN Self Storage can help. Our conveniently located facilities offer the perfect solution to your storage needs. In response to your suggestions, we have customized our storage possibilities. We offer you a variety of sizes, flexible leasing terms and 24-hour access. Gain the peace of mind that comes with easy, efficient organization. ATCAN will simplify your life by supplying you with exactly what you need when you need it.
Running out of space?

Call us and we'll provide you with the perfect-size storage at a reasonable cost. With 24-hour access, you can get seasonal items or other packed goods easily, and then simply return them until you need them again.
Students coming home?

Call us and we'll eliminate the hassle of finding room for items you'll only be housing temporarily anyway.
Selling your home?

Call us and we can help you showcase your house at its best. Put extra items in storage, reduce clutter and reveal your home's finest qualities. Then, if your house closes quickly, you can store your goods until you find the perfect house!