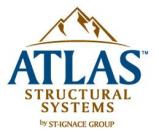 We Offer:
Roof Systems
Floor Systems
And More
Last Updated: Nov 21, 2019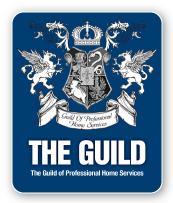 The Atlas Way
Our years of experience in the industry and proven track record are what have allowed us to become the premiere choice for wood structural products in Atlantic Canada. Our focus on customer management, the design process, state-of-the-art production facilities, exceptional delivery, and superior after-sales support are what makes the difference in both attracting new customers, and keeping existing ones.
Our Brand: Atlas Structural Systems
Our recent adoption of Atlas Structural Systems as our trade name is indicative of the evolution and growth of the St-Ignace Group of Companies. Atlas embodies our values, the strength of our people and our renewed commitment to our customers. We thrive on the fact that we are not simply selling a product, but a proven system that differentiates us from the competition. It is this system, with a focus on a quality product, a competitive price, and a superior level of service, which is the key to our company's success.
Customer Focused
St- Ignace Wood Truss began in 1988. We have been serving our customers with superior quality products at superior levels of service ever since. Our constant focus on the customer and our unwavering belief that the customers allow us the privilege of doing business with them is what has allowed us to grow into the company we are today. These beliefs will continue to guide each and every decision we make on a day-to-day basis.