We Offer:
The absolute best rate & terms
Comprehensive service
Expert advise
Last Updated: Nov 17, 2019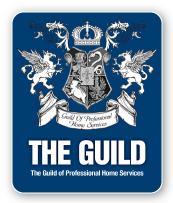 When dealing with a bank you are only negotiating with one lender, and only for their limited lineup of products. CENTUM Global Mortgages Inc. deals with many lenders at a time, providing customers with a much wider selection of financing options from competing lenders in the market. Not every home, homeowner, or real estate deal is the same, and each lender has a different appetite for various types of mortgage loan business. That's why consumers, realtors and builders rely on CENTUM Global Mortgages Inc. to shop the lender market and coordinate the best financing alternatives for their valuable home buying customers.
We complete millions of dollars in mortgage loan financing each year with the many different financial institutions we work with. Consequently we enjoy special status and receive volume benefits, such as lower interest rates and faster approvals. These benefits are passed on to you.
CENTUM Global Mortgages Inc. Fees
On standard, qualified applications there is never a fee charged to arrange a mortgage through CENTUM Global Mortgages Inc. In difficult situations where clients don't meet standard mortgage approval guidelines there may be a fee charged, however our commitment is to quote up front, so that you can decide before we proceed.
Message From The President:
As the President of CENTUM Global Mortgages Inc., I would like share with you our company's customer service commitment:
To insure reliable, professional and timely mortgage advice to all our clients.
To be accessible to you.
We are staffed to handle your personal calls and inquires.
Provide unparalleled service, so our clients have the trust and confidence to continually refer friends and family members.