We Offer:
Financial Planner
Investment & Retirement Planning
Royal Mutual Funds Inc.
English / French
Last Updated: Dec 13, 2019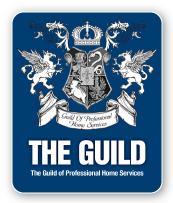 A little about myself …
My job is to apply my financial knowledge and expertise to your situation. The result will be a personal financial strategy custom-tailored for you.
Since joining RBC Financial Group, I've been able to offer my clients the immense resources of all the member companies of RBC Financial Group. This has allowed me to leverage my knowledge and expertise to provide the highest quality of financial advice and planning.
Simply stated, I'm confident I can help you find the financial solutions you need to help you meet your goals.
Learn more by exploring the links on the right, or if you are ready to take the next step, please contact me.

I look forward to hearing from you.
Financial planning services and investment advice are provided by Royal Mutual Funds Inc., a member company under RBC Investments. Royal Mutual Funds Inc., Royal Bank of Canada, Royal Trust Corporation of Canada and The Royal Trust Company are separate corporate entities that are affiliated. Royal Mutual Funds Inc. is licensed as a financial services firm in the province of Quebec.