We Offer:
Site analysis
Watershed Planning
Land Development Planning
Roadway Design
Municipal Services Design
Project Management
Last Updated: Dec 13, 2019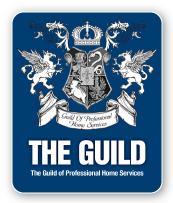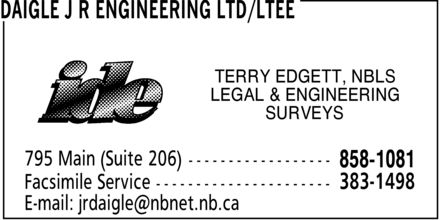 Daigle Engineering was established in 1986 to provide municipal and engineering services to various clients.

The original staff of two employees has grown to include two professional bilingual engineers, one licensed surveyor and as many as eight technicians during peak construction periods.

SERVICES :
- Site analysis
- Watershed Planning
- Land Development Planning
- Roadway Design
- Municipal Services Design
- Project Management
- Topographical/Construction &
GPS Surveys
- Subdivision Surveys
- Surveyor's Real Property Report.