We Offer:
Environmental Assessments
Geotechnical
Materials
Indoor Air Quality
Last Updated: Dec 14, 2018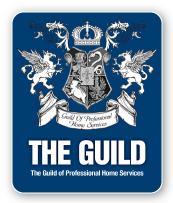 Our Vision
Maritime Testing has a long and proud history of providing environmental, geotechnical and materials engineering and consulting services throughout Atlantic Canada.
Since 1985, we've been growing with our clientele by constantly innovating and adapting to the changing needs of industry and the environment.
We operate from our Head Office and custom designed laboratory in Dartmouth, Nova Scotia, our permanent office in Moncton, New Brunswick, and several satellite field office and laboratories that travel with projects throughout the Maritimes.

Our Philosophy
Through our commitment to quality and excellence, we've been privileged to represent our clients on project after project over the years. Our steady and careful business growth has allowed us to diversify our services without compromising the hands-on, personal approach to consulting engineering that sets us apart.
Our Qualifications
Our team includes a full complement of professionals and technologists to service your project needs. Corporately and individually, we are members of all pertinent professional associations in the provinces we work. Our Materials laboratory is CSA certified and our firm maintains all required safety certifications. We meet and exceed industry standards in all of the work we do.
Partner with us, and together well achieve success in your project.