Last Updated: May 29, 2020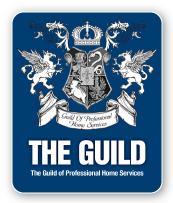 Williamson Surveying, Inc. offers the Eastland, and all counties of Texas, with land surveying and mapping needs. We specialize in boundary, topographic, flood certificates, right-of-way, construction, subdivision platting, ALTA/ACSM land title surveys on urban and rural tracts, well locations and pipeline surveys. Our professional staff welcomes the opportunity to be of service to the public and private sectors.

Williamson Surveying, Inc. is a Professional Corporation founded by Mr. Lynn Williamson R.P.L.S. in 1994. He has served as the elected Eastland County Surveyor from 1994 to the present. Since the inception of Williamson Surveying Inc., the company has progressed into a fully automated surveying firm utilizing modem technology in electronic data collecting, computer aided drafting and Global Positioning Systems.
Lynn has a total of 38 years of experience in the surveying field and is a member of the Texas Society of Professional Surveyors.

In addition to the use of modern equipment and computer software, our staff has a complete understanding of the legal aspects and principles of land surveying, including the history and original distribution of' land throughout the area. This knowledge, together with a thorough understanding of the early techniques of measurement utilized by surveyors assist us in making the critical boundary determinations necessary to protect the welfare of the public and enable reliance upon the professional work performed