Last Updated: Feb 19, 2018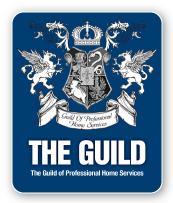 It's about the American dream.

It's about more than just building a home. It's about building trust, while keeping our standards as high as our customers.

Since 1998, families have turned to America's Select Homes to experience their dream of new home ownership. We are one of Central Illinois' premier new homebuilders with a reputation of smart, cost-effective innovation along with superior quality, and excellent customer service.

With America's Select Homes, customers deal directly with our president, Roger Bloemker, which helps ensure the construction of quality, personalized homes. Roger has been building homes since 1983, and is a life-long resident of Central Illinois. As your neighbor and as a professional, Roger strives to build a relationship with his customers and his fellow residents with a simple, value system rooted in trust.

As a member of the Effingham Chamber of Commerce, Effingham YBNext, National Home Builders Association, and various local organizations, America's Select Homes stays connected to the community to help us better understand our homebuyers so we can offer the services and homes they need. We will remain your neighborhood homebuilder for years to come, building lasting relationships and homes for our customers. That's the reality of our American dream, so let us help you build yours.