We Offer:
Home Insurance
Auto Insurance
Farm Insurance
Travel Insurance
Last Updated: Feb 21, 2018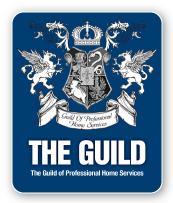 R & R Insurance Ltd. has been serving Fairview and area since the 1920's. One of the early pioneers was Dell Roberts when he took over the insurance agency from Mrs. Archibald in 1967. Later Dell joined forces with Norm Radbourne and changed the name to Radbourne & Roberts Agencies. In 1981 Dell's son Dale joined the firm and owned the company until it was sold to Jim Dechant in 1989. At that time the name of the business changed to R & R Insurance Ltd. Jim has now begun his succession plan and has sold the business to his three children Keith Dechant, Brent Dechant, Sherry Dechant and long time employee Tracy Watchorn.

R & R has prided itself in maintaining a high level of customer service and offering a wide range of products. Being a small town business that customers can come to for professional insurance advice, while feeling at home is very important to us at R & R.

Our staff is very involved in the community, many are board members for various service groups, as well as coaches and volunteers where needed. It is important that we continue to reach out into the community and lend a hand when we can, that is what keeps a small town going. Our community involvement does not stop there; we have been financial supporters of many events and sports clubs in Fairview and area.

We also have highly trained and reliable staff, we are member of the Insurance Brokers Association of Alberta, and are required to partake in continuing education every year. As our industry evolves we will evolve with it, and will continue to provide quality service for our customers.

Your Best Insurance is an Insurance Broker.