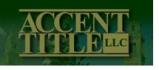 Last Updated: Aug 9, 2020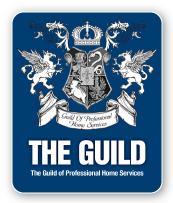 Accent Title Inc provides title insurance for real estate and other related services for real estate transactions.
In today's dynamic real estate market, securing ownership and mortgage priority on property is very important. We work with real estate professionals to protect homeowners by issuing title insurance policies and resolving related claims. It is our responsive underwriting skills and unparalleled experience in handling and resolving claims that set us apart from our competitors.
We offer our customers a number of valuable products and services including title insurance for both residential and commercial transactions, residential refinance mortgage programs for lenders and customized solutions to meet your business needs.
---
404 N. Main St., Columbia, IL, 62236 | 618.281.2040