Last Updated: Aug 9, 2020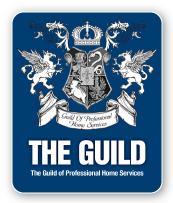 You can save money on your home's central heating or cooling system and get expert home service and installation at Restway Heating & Cooling Inc.

Choose from our range of quality air cleaners, humidifiers, tankless water heaters, boilers, ductless air conditioners (A/C), replacement parts (air cleaner filters, humidifier filters, water panels), and more. Get professional advice on recognized HVAC systems and arrange for expert installation by one of our certified bonded technicians.

Our showroom, located at 817 Old Fayetteville, serves the residents of Freeburg and surrounding areas for all their heating, air conditioning and indoor air quality needs.

Restway Heating & Cooling Inc provides an exceptional total-home approach for all energy saving recommendations. Through our free home assessments, Restway Heating & Cooling Inc focuses on the total home to propose ideas that will offer you total comfort, and energy savings.