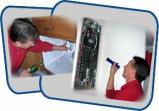 Last Updated: Feb 24, 2020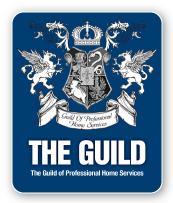 Les Beasley Home Inspection
Residential and Commercial Inspections
Whether you're buying or selling a house, apartment or building, having a professional home inspection from Les Beasley Home Inspection will give you peace of mind and assist you in a fair and smooth transaction. If you're buying a property, the last thing you want is to discover a structural or systematic problem after moving in. A dilapidated plumbing, structural, electrical etc. system can be costly to repair, if it can be repaired at all. Similarly, if you're selling property, you want to know just how much it's worth to make sure you don't undersell.
Les Beasley Home Inspection strives to provide you with the services you need to make your life easier. All of our reports are made available electronically on a secure server to provide you with easy access to time critical information. You will be provided with a username and password to access your information. You can decide who has access to this information (Realtor's, Mortgage Companies, Etc.)
All of our services can be provided individually or bundled to save you time and money. Provide your information to Les Beasley Home Inspection one time and we'll take it from there.