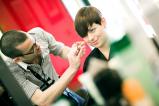 Last Updated: Feb 24, 2020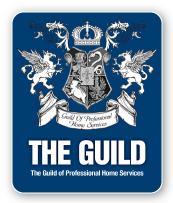 The Master's Touch
Sophisticated, visually alluring, thoroughly chic and modern yet at the same time comfortable and inviting.

The mission of The Masters Touch is to provide a total experience for anyone who wishes to be pampered and soothed. We provide full bridal packages and couples packages as well.

After a long day (or week) of stress, if you feel the need to be pampered, or you want a change in your style, visit The Masters Touch. You will be glad, and your body will thank you.
What people are saying about The Master's Touch:
"My time at the Master's Touch: I always look forward to my time at the Master's Touch Salon. I always come out with a smile. My Nail Technician and Hair Dresser are top notch.

Whenever I hear someone say they need to get either their hair or nails done I recommend The Master's Touch."
-- A Local Yahoo User
"Love it!: I love everything about the Master's Touch! The girls that work there are so sweet and helpful! It's a place for great hair, nails, and conversation!"


-- A Local Yahoo User