We Offer:
Financial Planning
Investing
Life Insurance
Health Insurance
Last Updated: Sep 25, 2016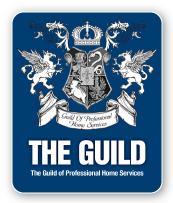 I was born and raised on a farm north of Wembley. From a young age I played sports and worked hard alongside seven siblings – milking cows, packing hay bales and weeding a large garden. In school, organizing events was the norm. I also won two summer-long camp scholarships to Vancouver Island through Cadets of Ontario.
After finishing school, I worked in the forestry industry and at age 23, started my own welding business in the busy oil field. Since then, I've never looked back. Then, in 1987, a motor vehicle accident ended my welding career.
After three years at Grande Prairie Regional College, I graduated with an accounting diploma and started my insurance business with what was then Mutual Life of Canada.
I've been married to Gloria for 33 years and we have two grown children. I'm still active in sports, where I play and coach a competitive wheelchair basketball team. And although I used to ride my bike a lot, I now spend summers golfing and camping on the farm where I grew up.
I'm a qualifying member of Million Dollar Round Table (MDRT) and have my Elder Planning Counsellor (EPC) designation. My office is in the main Sun Life Financial branch in Grande Prairie. We offer a range of products and services to help you build your financial portfolio, protect it and, most of all, enjoy it.
Search the Entire Web:
Loading