Last Updated: Nov 28, 2023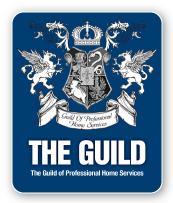 Education Appreciation
Teachers are in a special group of people. Responsibility and care are hallmarks of their profession. If you are an educator, you may qualify for a special discount on some of your Farmers premiums.

At Farmers, we're devoted to helping educators achieve their professional dreams and goals with proven resources and programs.


Ed Help For Parents
Visit this Web site for helpful home schooling tips to apply to your everyday teaching skills
Thank You to My Customers
At Raines Insurance and Financial Services**, I realize my customers make up my agency, and I am here to meet your insurance needs in every way I can. My agency is based on providing superior, honest and ethical service to you, my customers. You have my commitment that I'll help you develop the coverage that's right for your life and at a price that's a great value for your insurance dollar. No insurance company offers more discounts than we do.
I realize that you have a choice about who you trust your insurance with and Granbury has once again placed Raines Insurance Group in the top honors level for the coveted Farmers "Championship" award for 2008. This distinction is shared with my customers who have chosen Raines Insurance Agency and have referred their friends, family, neighbors and co-workers to our office.
In our continuing effort to give back to the community, Raines Insurance has funded the educational web sites: EducationAppreciation.com for teachers and EdHelpForParents.com for students of all ages. The passcode is "Granbury" for both sites. Please take advantage of these tools FREE of charge.
We're always working for you.