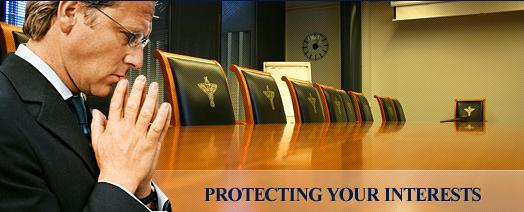 REAL ESTATE
Closing or Settlement is the final step in executing a real estate transaction.
The closing date is set during the negotiation phase, and can be very soon after the offer is formally accepted or it can be set for some time and date in the future (weeks or months). On the closing date, the parties consummate the purchase contract, and ownership of the property is transferred to the buyer. Ownership is officially transferred when the Deed is executed. The Deed is then recorded with the Chancery Clerk in the county in which the property is located.

Several things happen prior to a typical closing:
The contract is sent to the closing attorney and a date and time is set for the closing. Title to the property is examined to determine if any liens, encumbrances or title issues exist. Payoffs of any liens or mortgages are ordered and all title issues are resolved. The new lender is sent a commitment for title insurance. Information and documentation regarding things such as hazard insurance, property taxes, termite certificate, home warranties and home association dues are obtained. The lender sends a package and a settlement statement is prepared and faxed to the principals to review.

The buyer and/or the lender, delivers funds for the transaction in the form of certified checks or wires. The settlement statement is reviewed and approved. The buyer and seller execute all the documents necessary to close on the transaction. The seller signs the deed to the buyer, and gives him possession. The seller receives a check for the proceeds of the sale, less closing costs and mortgage payoffs.

The Settlement Statement
The Settlement Statement is a reflection of the transaction in its entirety. All the money coming into the transaction and being disbursed on and all prorations, should be listed.

Settlement or Closing in Escrow
On the Eastern side of the US, settlement occurs on a specified date and time during which all parties meet at an attorneys office. The transfer of money (in form of certified or wired funds) and the property takes place, and the deed is then recorded in the land records.

Closing in escrow usually occurs in the western half of the United States. The buyer and seller sign documents at separate times or locations. They do not meet face to face. A title company holds the money and the signed deed and other documents, and arranges for the transfer and funding once all documents are executed.